Pace is a family centred charity that provides innovative education for children with sensory motor disorders such as cerebral palsy.

I was asked to create a new corporate style to re-brand all of the Pace Centre's educational programmes, fundraising, and marketing materials.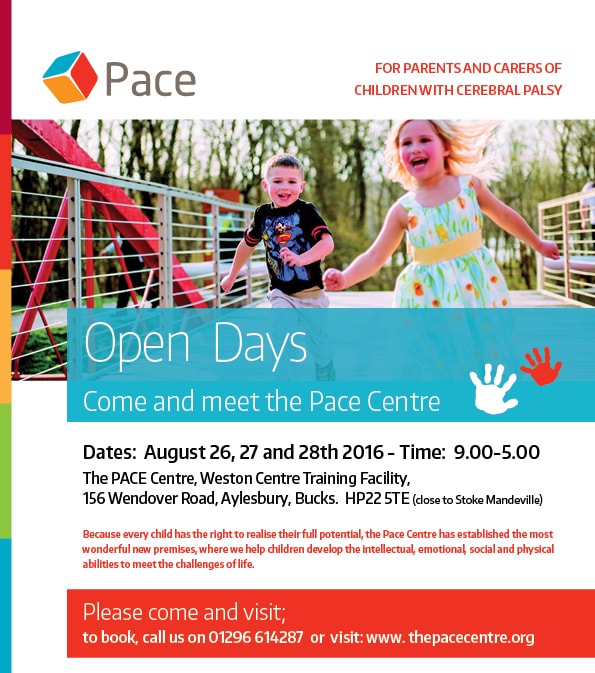 Starting with the logo, I created a host of sub brands for all their sites and programmes. Moving onwards to design templates for printed and digital collateral and a full set of corporate guidelines covering various aspects of the brand. Parallel to this, I was asked to design a new ring-bound training manual and resource guide.
After a thorough review, it became apparent that a printed copy was not the ideal format for this content and I proposed instead that we should build a site with all the content in place which can be easily updated by the client and viewed on a desktop or mobile device.
The training site was built along the guidelines that I had previously set up and is now used day to day.