IGD asked for a new look for the launch of ShopperTrack to distinguish it from the existing corporate style without straying too far from the clean 'content first' look.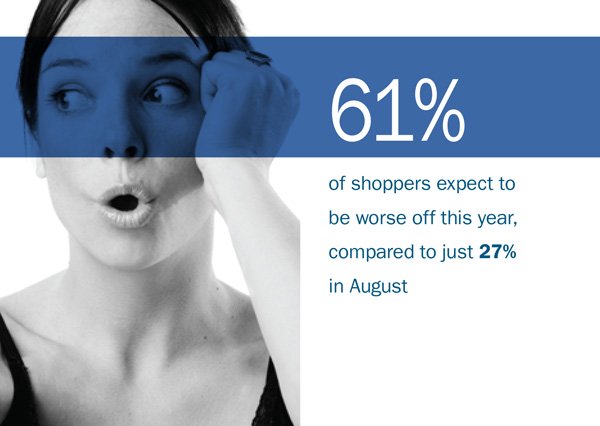 ShopperTrack is the online home of IGD's shopper research providing monthly reports charts, tables and analysis to help grocery businesses.
I wanted to engage the recipient immediately so instead of creating what could easily be a sea of numbers and pie charts, I decided to use very small bite size chunks of interesting information and an engaging face showing a range of emotions.
It is also a great example of a "tactile" design. People love things they can fiddle with, they become loathe to put them down or get rid of them. This short concertina folded piece proved this again, proved a great hit, and helped make the launch of ShopperTrack a success.